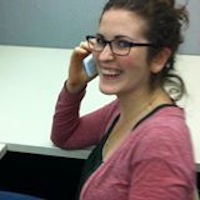 Filed by Shira Danan

|

Nov 06, 2014 @ 7:17pm

A penguin who stepped on a Lego would not have happy feet.
John Lewis, an upscale British department store, released their annual Christmas advertisement today, and it is unbelievably adorable. A little boy plays with his best friend, Monty the Penguin, but devoted Monty is distracted by the examples of romantic love he sees everywhere. Eventually, the charming little boy realizes his pal Monty needs a lady friend, and on Christmas morning, that's just what Monty gets. Monty is revealed to be a stuffed animal as the little boy's mum looks on lovingly, and the chords from John Lennon's "Real Love" fade into the background.