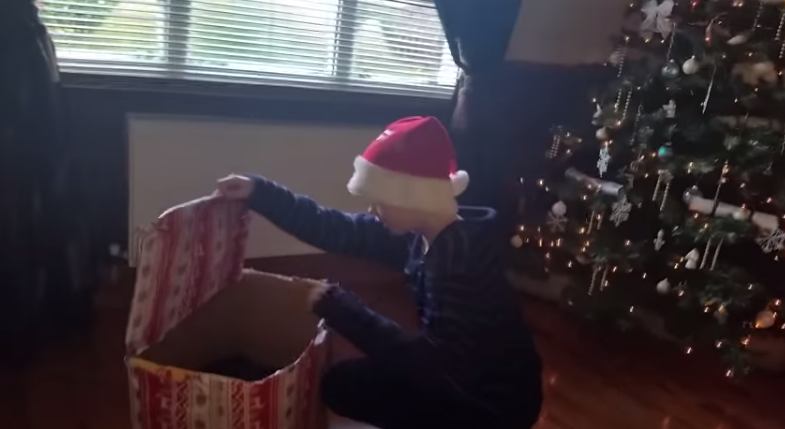 Hope that dog is okay with being smothered with loving tears for the next decade.
His brother claims that Billy, the Santa-hatted boy in the video, was devastated when their 17-year-old Yorkie died recently. Billy was told they'd have to wait until the summer to get a new dog, which was nothing but lies so that he could have the sweet surprise of a German Shepherd pup waiting for him in a box on Christmas morning.
Not sure, but I think he liked it.