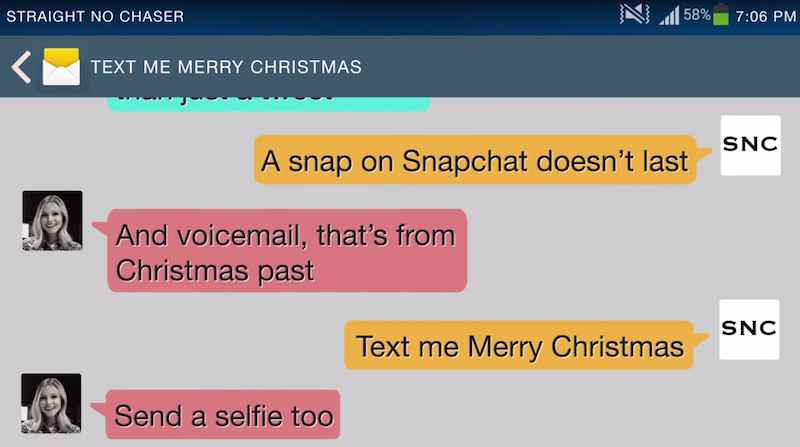 Is this because I don't have kids and didn't have to learn your Frozen song, Kristen?
Is this your revenge?
I know we still have a little while until Thanksgiving, but it's time to wave the white flag of surrender to Christmas and its annual War On Our Ears, because Kristen Bell has released a little adorable romantic holiday pop tune that will insure she continues to rule winter long after Frozen mania dies down. "Text Me Merry Christmas," which she recorded with acapella group Straight No Chaser, hits all the big texting jokes without being too lame (a big accomplishment for both texting jokes and acapella), and manages to stay sweet and sarcastic. As a blogger, I know when to pick my battles. This is not one I want. Submit, everyone, to the new viral sound of Christmas 2014, "Text Me Merry Christmas":
I hope you enjoyed your vision of the (near) future. I would bet there's already a Tumblr campaign to make it into a movie. 
(by Johnny McNulty)