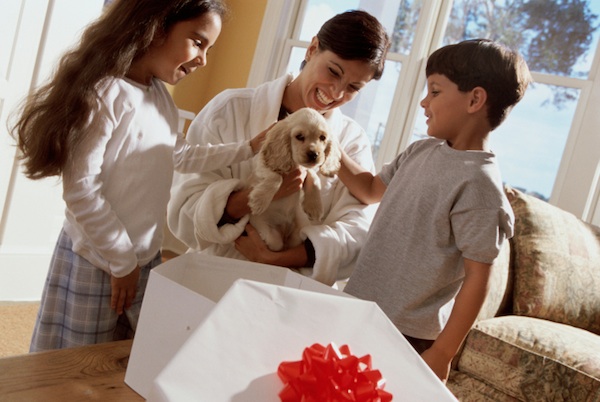 Baby Jesus wanted a puppy and all he got was myrrh.

Is there someone special on your list this year who still needs a gift? I mean really special, not some coworker or distant relative. Because if you're still deciding what to get them, consider the greatest gift of all: love.
J/k, obvi the best gift of all is puppies!
Puppies make people insanely happy, as evidenced by this video of a whole bunch of people getting puppies on Christmas morning. You can try not to cry, but you will fail. Happy faces looking at brand new puppies will defeat you.