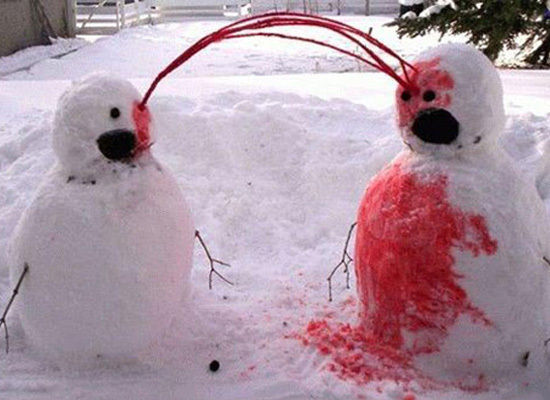 1) Quentin Tarantin-snow
There's nothing quite like this time of year, when the falling snow turns your neighborhood into an idyllic winter wonderland. That is, until you drive past one of these houses and suddenly find yourself explaining to your 5-year-old why Frosty is spurting blood from an empty eye socket, being town limb from limb, or contemplating the utter pointlessness of his own existence.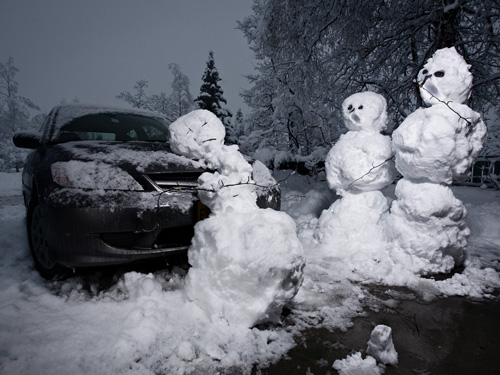 2) I Snow What You Did Last Winter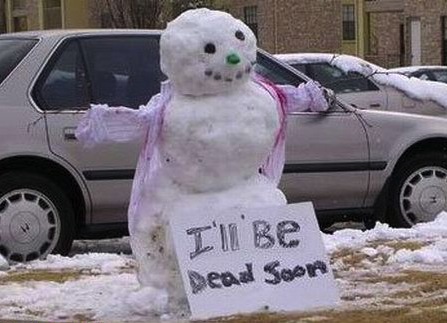 3) Slush Life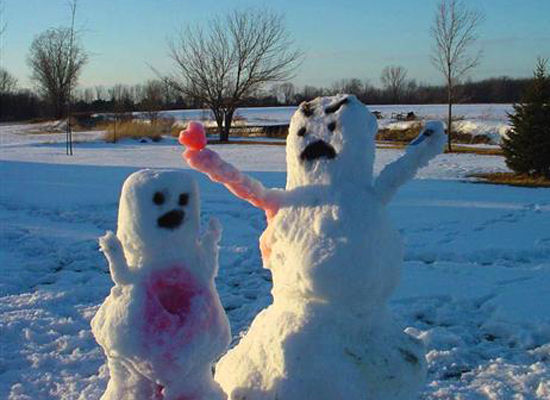 4) Sacrif-ice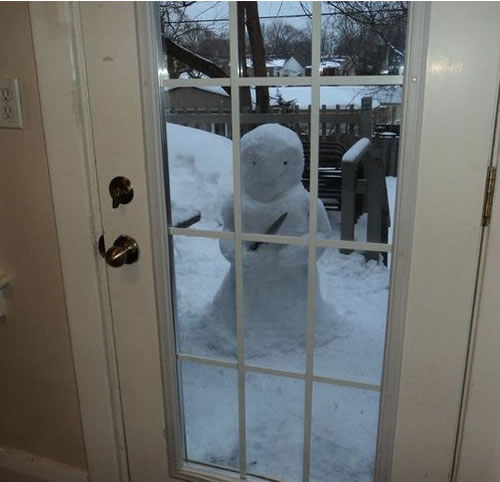 5) Icy You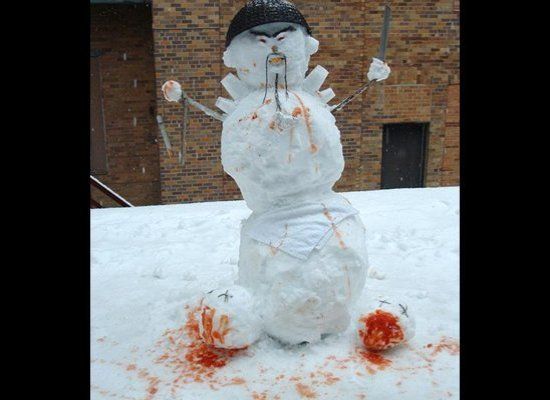 6) Snowming the Merciless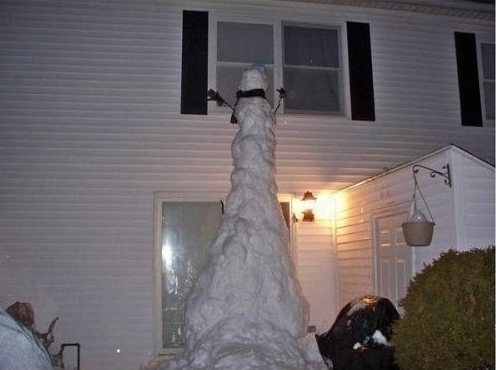 7) Growman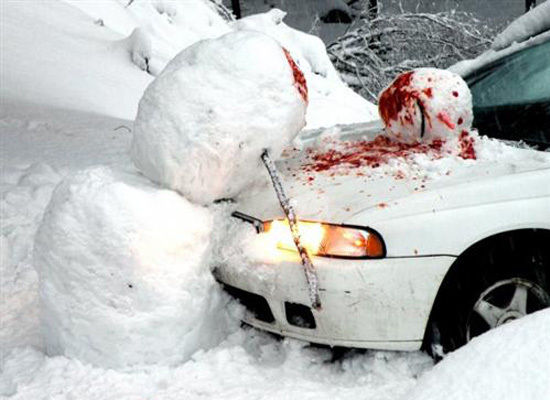 8) "He Came Out of Snowhere"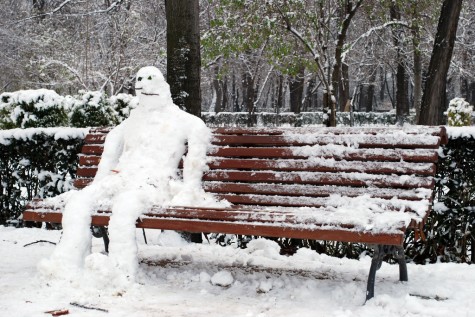 9) The Stranger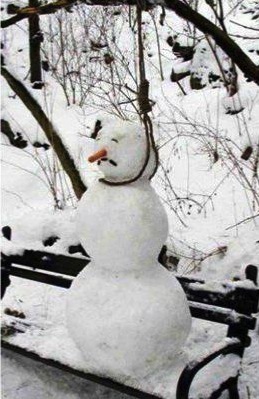 10) Clinicold Depression

11) Dirty Cold Man

12) Frozen in Fear

13) A December to Dismember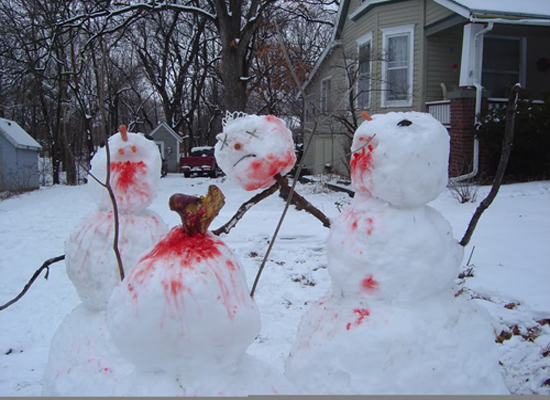 14) Bloody Stumped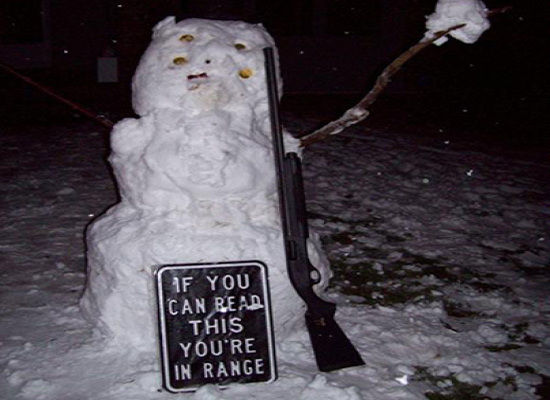 15) Snow Trespassing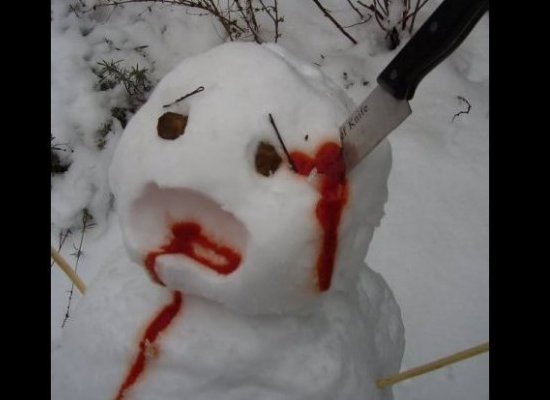 16) Serial Chiller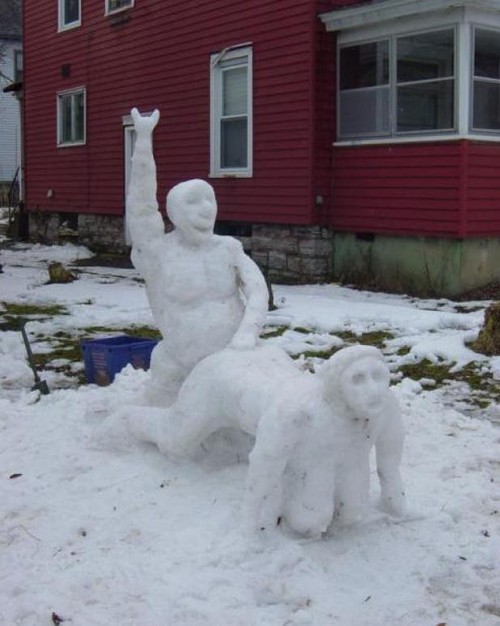 17) Snow Bro
10 Christmas sweaters that could ruin Christmas >>
[ Via Huffington Post, Ned Hardy]