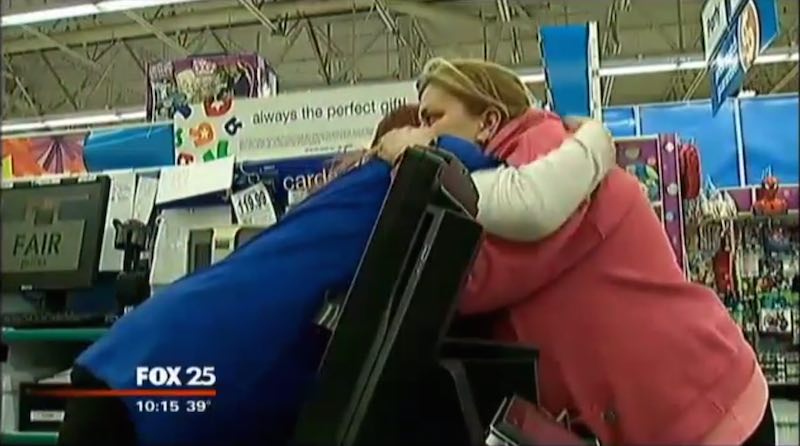 A happy customer finds out her debt has been paid off
Someone alert Houston Texans wide receiver Andre Johnson that his title of MVP of Christmas (for buying over $16,000 worth of toys for children in the care of Family Services) is in danger. An anonymous woman walked into the Toys "R" Us location in Bellingham, Massachusetts and donated an amazing $20,000 to wipe away the layaway balances for 150 families who were saving up for Christmas gifts from the store. It was all the layaway debt that store had.
One mother told the Milford Daily News that she almost didn't pick up the phone call she received from Toys "R" Us that day because she was afraid the store was going to tell her they were canceling her layaway plan because she missed a payment. Instead, the employee told her she could come pick up her present early. "I thought, 'You have to be kidding me,'" said the single mother, Linda, "I almost wanted to cry. It was only $50, but to me that's a lot of money, and that someone would go and do that gave me chills." Indeed, many parents reportedly did break into tears at the news that they would, indeed, have Christmas for their kids this year.
In a statement, Toys "R" Us said, "This incredible act of kindness is a true illustration of holiday giving at its best." We concur! And it's even sweeter that she did it anonymously. The Milford Daily News did confirm that the woman is a local resident and "a bubbly older woman" who told the store manager (after hugging him), "If you have it, give it."
But, can you take some anonymous pictures next time? Won't someone please think of the bloggers?