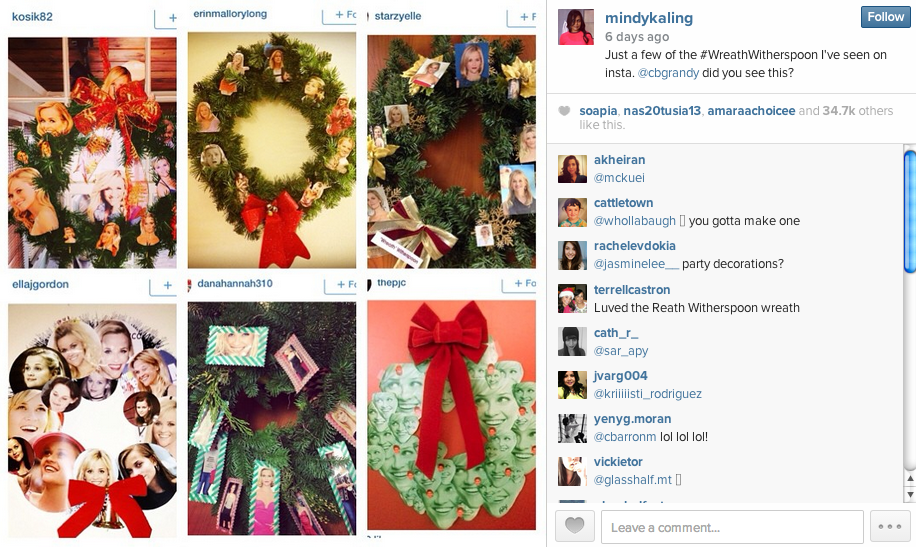 Nothing spreads cheer more quickly than Reese Witherspoon's face. (via Instagram)

A brief mention during last week's The Mindy Project has turned the Wreath Witherspoon into a social media phenomenon.
During the show, Mindy is upset that her boyfriend, Danny Castellano, won't let her put a Rihanna Christmas tree topper on his tree. He says it's bad enough he let her "put up that wreath." The camera pans to show Mindy standing next to a wreath covered in photos of Reese Witherspoon. "Wreath Witherspoon? This is the nicest thing in your apartment," Mindy says.
It didn't take long before everyone started posting photos of their own Wreath Witherspoons to Twitter and Instagram. Kaling shared a few of her favorites to Instagram last week (above), and the real Reese Witherspoon re-posted with the comment "hahah....Love it!!!"