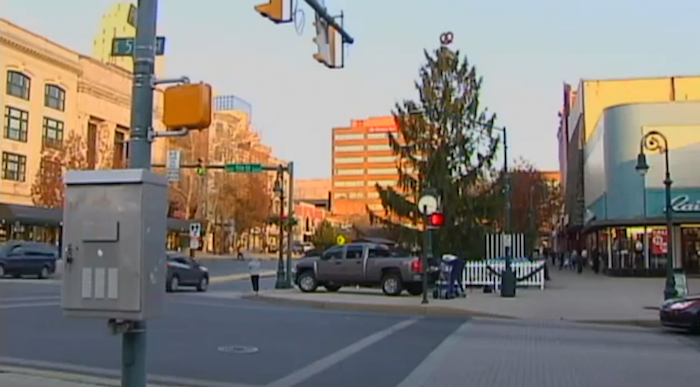 Charlie Brown called, he wants his tree back. Also, his mom called to say "wah, wah."
(screengrab via WFMZ)

Reading, PA resident Martin McNeil works near the city's new municipal Christmas tree, a 50-foot Norwegian spruce, probably expressed the town's sentiment best: "I know Reading is not doing too great, but facing this tree up here is making it even worse." Readingites (Readingers? Redingtonians? Readers?) are not happy about this year's Christmas tree, so much so that they almost succeeded in getting it removed from Penn Square in the center of town over the weekend. Almost.
Looking like a gigantic version of the sad little tree from A Charlie Brown Christmas, the arboreal centerpiece has been depressing residents of the Rust Belt town since it went up last week. Said Theresa Rodriguez, "It looks sad. It does look a little pitiful."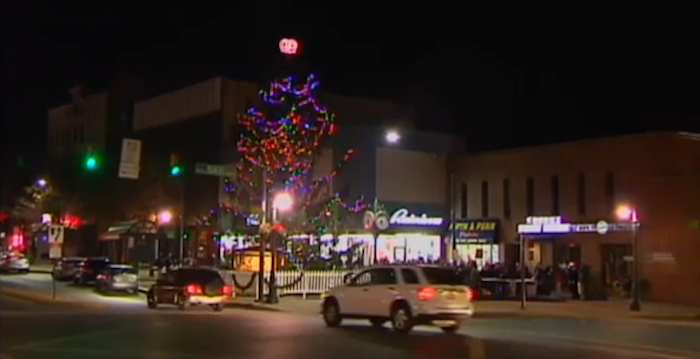 At least it doesn't block your view of anything behind it. (screengrab via WFMZ)

City council president Francis Acosta spearheaded plans to relocate the tree after the public outcry about its appearance, and succeeded in getting public workers to strip the tree of its decorations over the weekend (after a Friday night lighting ceremony), so that the tree could be moved to nearby Egelman Park.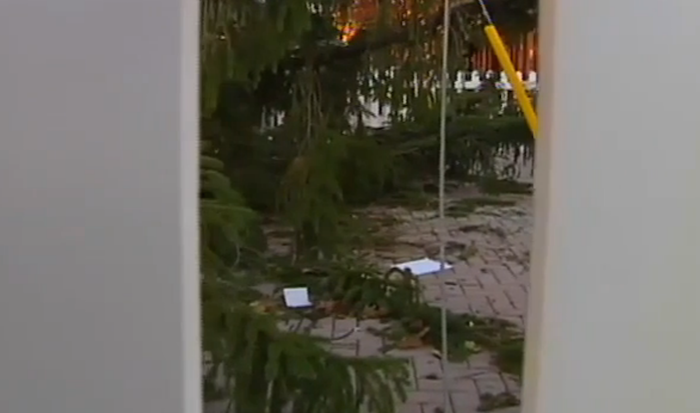 The tree has begun shedding everywhere, perhaps due to the stress of criticism.
(screengrab via WFMZ)

He started the group Christmas for Downtown Reading and successfully raised $1,000 for a new tree from nearby Cumru Township and relocation for the current one. The plan was to raise $5,000 and have the new tree up by tomorrow, Tuesday, with a new tree-lighting ceremony this weekend. It seemed like that was going to come to pass, but Acosta announced today that while a new tree would indeed be installed in Egelman Park from Cumru Township, the current tree in the center of town is here to stay.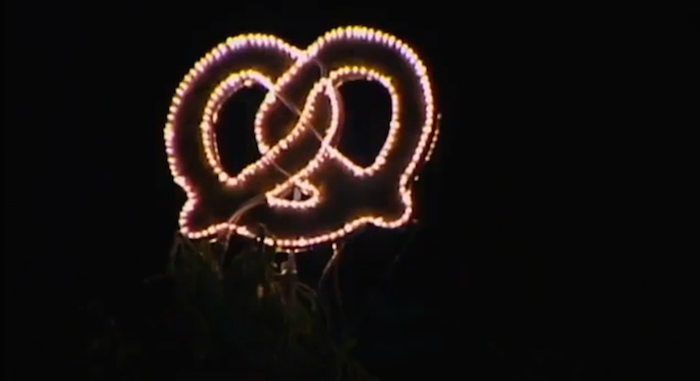 At least the Christmas Pretzel tree-topper looks good. The pretzel always looks good.
(screengrab via WFMZ)

He encouraged anyone who is unhappy with its appearance to come help redecorate it. Like, with fire. Not really, though. Don't do that.
(by Johnny McNulty)