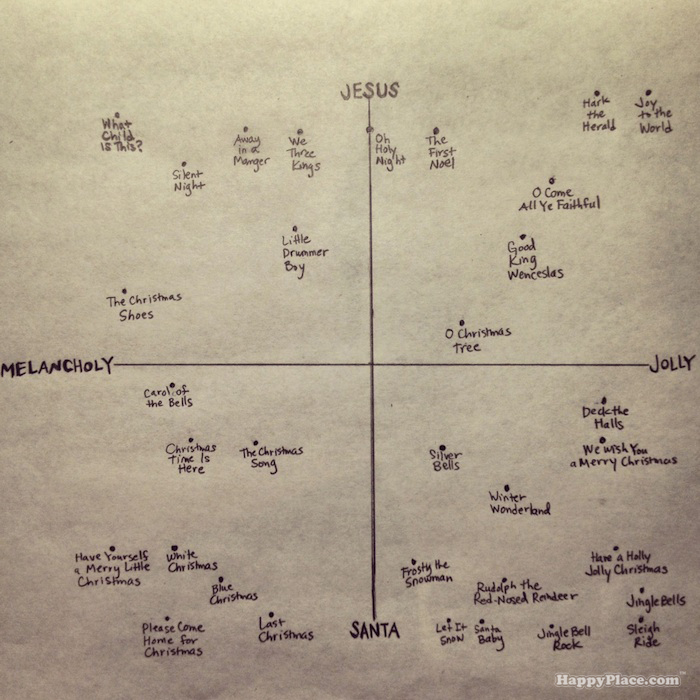 Also helpful for figuring out what sort of carolers you've got on your hands.
Christmas means a lot of different things to a lot of different people, so it makes sense that there are a lot of different types of Christmas songs. There are solemn, Jesus-focused songs like "Silent Night"; fun, lighthearted songs like "Jingle All The Way"; and kinda rapey songs like "Baby, It's Cold Outside."
When you're looking for just the right song this holiday season, use this helpful diagram by MJ Wesner, which classifies songs according to whether they're more about Santa or more about Jesus, and whether they're more melancholy or more jolly.
Looking for a jolly song about Jesus? Try "Joy to the World." Want something melancholy about Santa Claus? Give a listen to "Please Come Home For Christmas."
Sigh. So good.