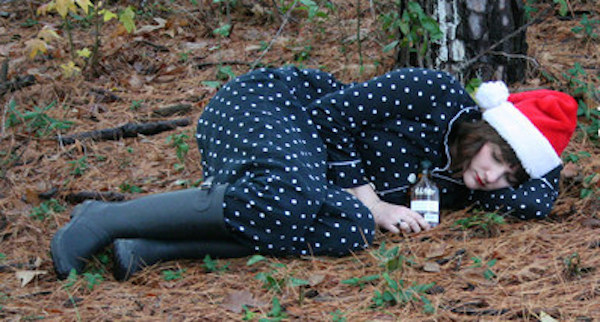 "Drinking about you this Christmas." (via)
If you're lonely, depressed and drinking over the thought of staring down the barrel of another holiday season by yourself, take a cue from Bridget. She's the chronically single sister of redditor macbubs, a married man with three other sisters who are also married. Since the married siblings all make their own family Christmas cards, that left just Bridget and her folks.

A few years ago, the folks decided that having only one daughter in their Christmas cards was awkward, and figuratively nudged Bridget out of the holiday picture. So, Bridget began sending out her own annual Christmas cards, celebrating her solitary status in style.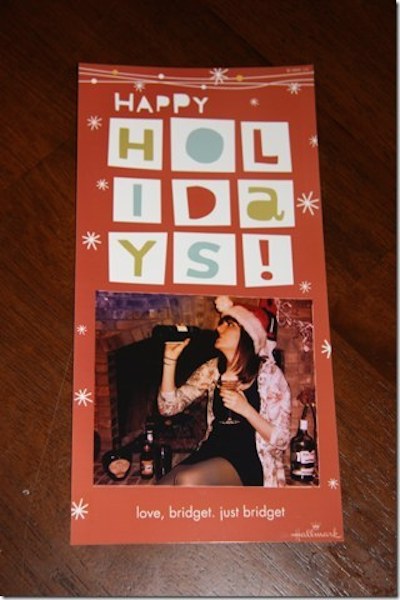 Just Bridget, putting 2010 behind her. (via)

Bridget with friends in 2011. (via)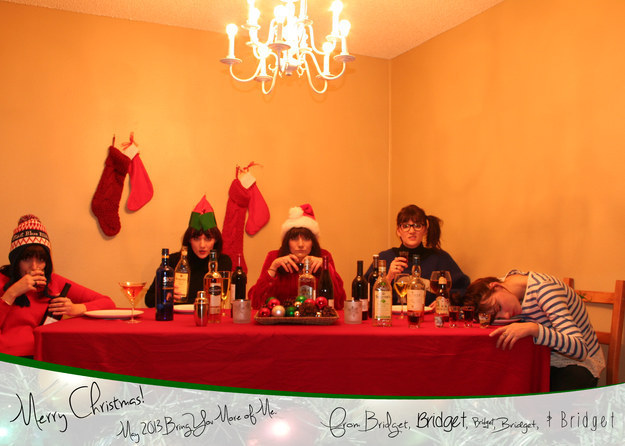 One stocking short in 2012. (via)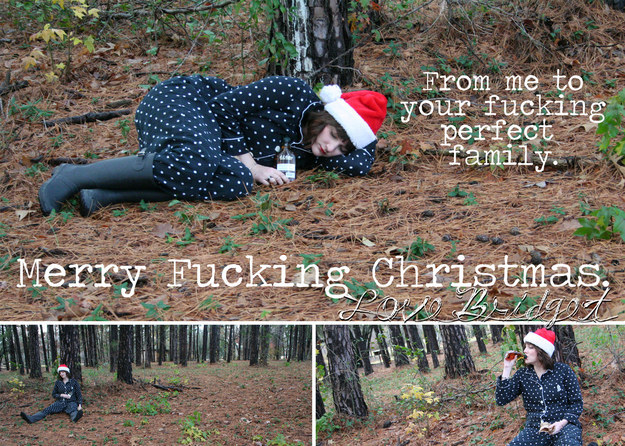 Lashing out in 2013. (via)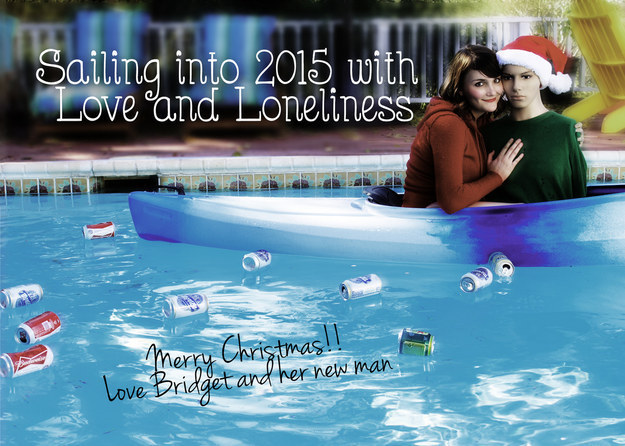 Bridget and the real man in 2014. (via)