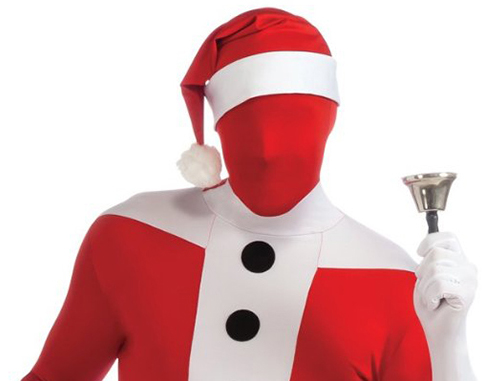 "...and I'll look down and whisper 'Ho ho ho.'"
It's terrifying enough to think of some kind on omnipotent immortal from a frozen land slipping into our homes in the middle of the night once a year and emptying his load into our stockings. (Shudder...) But imagine if you happened to walk into the living room past midnight on Christmas Eve and saw this guy shimmying out of your chimney. No, don't. It's too traumatic. It's like something out of a Guillermo del Toro holiday special.
Really though, I cannot figure out what my least favorite part of this full-body latex Santa Claus costume is.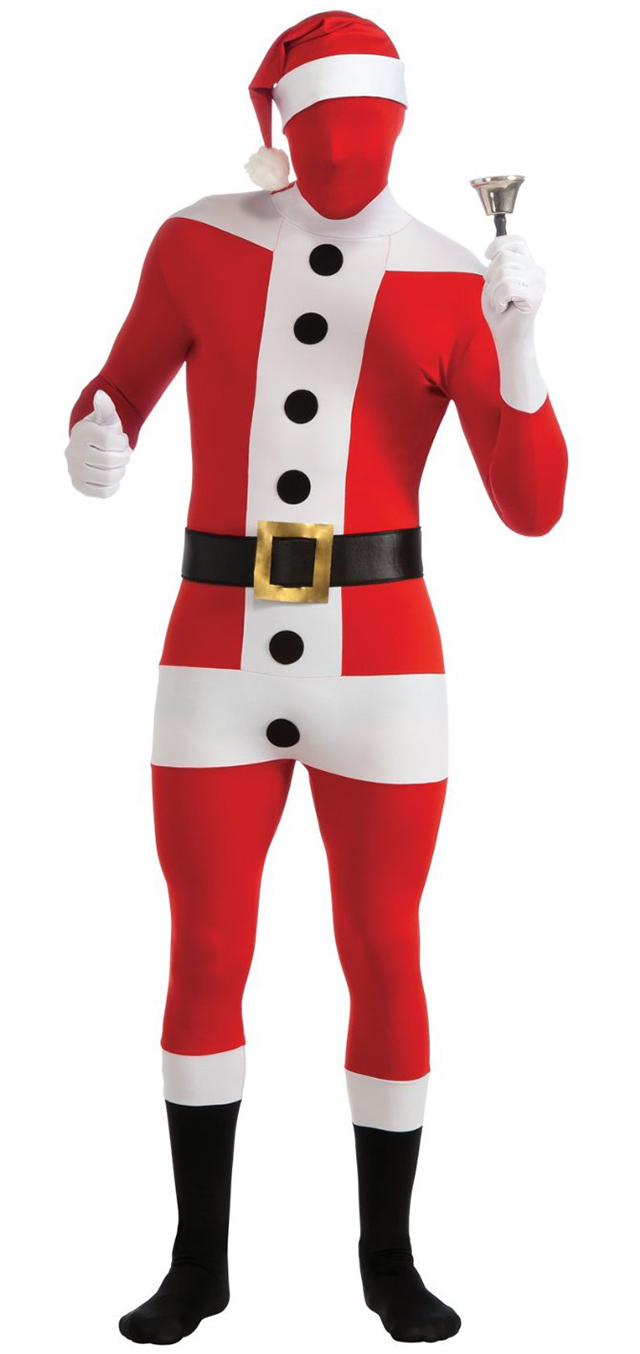 Thumbs up for Christmas night terrors.
Obviously, the red skin mask is the stuff of nightmares. But I'm definitely not a big fan of those "boots," either. I feel like he's going to try to caress my forearm through the fabric with his toes, and I just cannot have anything like that. And then there's the belt. Why does he need a—
Wait a minute! Wait! What?! What is going on down there below the belt line?!
Why does there have to be a button right there? I don't want there to be a button right there!
(by Dennis DiClaudio)