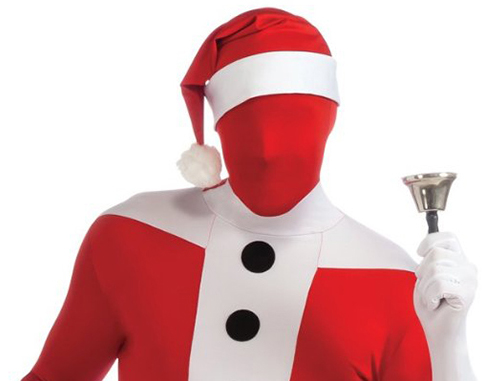 "...and I'll look down and whisper 'Ho ho ho.'"
It's terrifying enough to think of some kind on omnipotent immortal from a frozen land slipping into our homes in the middle of the night once a year and emptying his load into our stockings. (Shudder...) But imagine if you happened to walk into the living room past midnight on Christmas Eve and saw this guy shimmying out of your chimney. No, don't. It's too traumatic. It's like something out of a Guillermo del Toro holiday special.
Really though, I cannot figure out what my least favorite part of this full-body latex Santa Claus costume is.