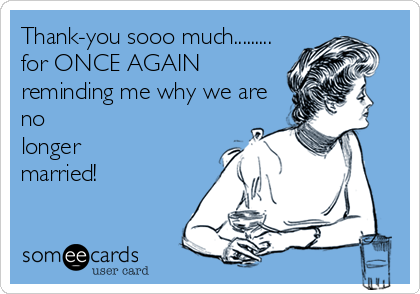 To the one who got away, or more appropriately, the one who escaped.
Hyphenated "thank you"! ALL CAPS! Inexplicably extended words and ellipses! Words unnecessarily starting new lines like horrible blank verse poetry! This is truly a masterpiece, but we hope their divorce papers are error-free. 4 out of 10.
Sure, it starts with apostrophes in their proper place, but it falls apart—as is so often the case—with the first "you're." This is why so many of our users just opt for the more ambiguous "ur." Sad that the author considers both of the recipient's faces to be ugly, but we're not sure what being huge and fake has to do with that. 3 out of 10.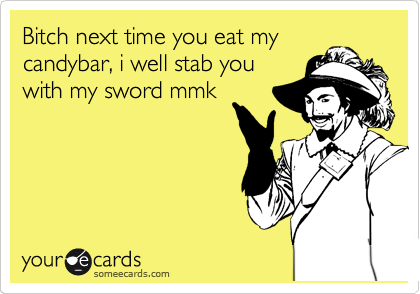 Idle threat or rejected "Three Musketeers" ad?
Maybe the comma that should go after "bitch" has migrated down to "candybar" (which should be two separate words, unlike "mmk," which shouldn't even be one), so "i well" forgive that. Pretty drastic threat for some stolen candy, though. 1 out of 10.
Ok, help us out here, what the hell is this? Seriously. Is it another language? An inside joke? Is "written Tourette's" a thing? Also, this inscrutable missive (probably) only needs one exclamation point, although who can tell. 0 out of 10.

Friday's 3 completely useless user cards >>