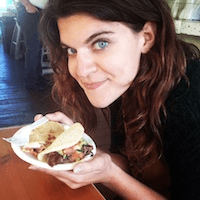 Filed by Kelsey Solywoda

|

Jun 04, 2017 @ 3:25pm
Suit up, internet. We've got another mystery to solve.
Earlier this week, a baby gender reveal video was posted to Twitter. The video featured a dad-to-be hitting a golf ball to reveal the gender of his new baby.
After it's revealed that the baby is going to be a boy, the man yells with excitement and takes off running in celebration. It's a cute video, but some eagle-eyed Twitter users spotted an odd-looking figure making its way across the golf course.
And, of course, Twitter users immediately took it upon themselves to figure out what the mysterious creature was.
Many were convinced that there was a rogue giraffe on the golf course.
There is a giraffe running across the field lol

— Casin Rymel (@rymel_casin) June 1, 2017
Some had other guesses as to what it could be.
Looks like an alpaca or a llama. Definitely could be a giraffe tho. Intriguing...

— JB (@Jbreezie10) June 1, 2017
Some people pointed out that it was probably just a human man carrying a golf bag.
haha it's a guy walking with a golf bag

— lexi harvey (@lexiharvey013) June 1, 2017
Its a guy walking with a golf bag on his back. No giraffe. haha

— Louisiana Sole (@louisianasoles) June 1, 2017
Admittedly, this is the most likely possibility, but it's also the least fun. We're going to choose to believe that it's a Bigfoot-Giraffe wearing a T-Rex costume.