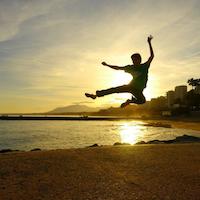 Filed by Mitchell Friedman

|

Jun 07, 2016 @ 10:42am
Redditor Sunbrojesus's story about taking out the trash—and taking in a whole bunch of tiny, egg-holding ants—will have you convinced that science should drop all their global warming research and instead go full throttle on replacing all ants with dogs.
Oh, you're confused? The proposal is simple. Just, like, round up all the ants and send them to Mars and in their place introduce a few million more dogs. You know? Come on, just get onboard with the movement to eliminate all ants and replace them with dogs. Read this guy's story until you're convinced.