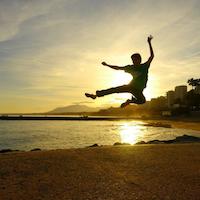 Filed by Mitchell Friedman

|

Jun 01, 2016 @ 11:44am
Sometimes a Wednesday's just no good (or a Monday, or any day, because your life is a Dilbert comic strip). There are hundreds of thousands of droopy pug gifs that attest to that fact.
But sometimes you need a human voice (or at least, a Twitter voice) to put your grouchiness into words. Enjoy these 21 tweets about having a bad day, because they probably won't make yours any better.
1.
It would be cool if we had leave-me-alone blinds that we could close over our face when we're having a bad day.

— caprice crane (@capricecrane) March 10, 2016