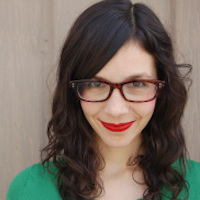 Filed by Meg Favreau

|

May 18, 2016 @ 4:32pm
You know how women are always saying, "Man, I wish a startup would climb inside my vagina?" Well finally, one is: my.Flow, the Bluetooth-enabled tampon, is here to bring startup culture to your vaginal canal. The idea is that my.Flow helps you avoid messy situations by sending you text updates on how full your tampon is and when you should change it.
Technically, the tampon itself isn't Bluetooth-enabled. The only thing that's weird innovative about the actual tampon is that it has a super-long string that hooks directly into a "flow monitor." (It's sort of like when you make a telephone out of two cans and a string as a kid, except one of the cans is in your vajay.) Then, you walk around with the tampon-connected flow monitor on your waistband or underwear, which will surely look really cool next to the belt-mounted cellphone holster you already wear (Siri, take a note: lock down patent on duo cellphone/my.Flow holster).