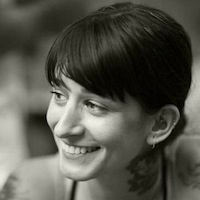 Filed by Jessie Dean Altman

|

Jul 08, 2016 @ 9:14am
There is a cell phone on the rug in this picture somewhere, and people online are losing their minds trying to find it. It's not an optical illusion, or something added digitally, it's just a smart phone (in a case) laying on the rug. It's gone viral on Facebook, having been shared over 8,000 times.
Can you find it? Look hard—once you see it, you'll be annoyed you didn't earlier. But it's so hard to spot! While you slowly lose your mind trying to see the phone, ponder this little tidbit of rug truth—no true, authentic Persian rug is "perfect." The makers always include a small, intentional flaw, a color out of place on a pattern, something very small you really have to search for. This is because the Muslim artists feel that "only Allah is perfect and has the right to create perfectly."