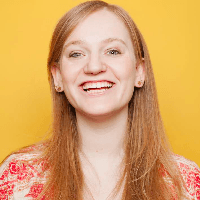 Filed by Orli Matlow

|

Nov 03, 2016 @ 11:39am
A mesmerizing new Instagram, Cookie the News, makes the latest headlines digestible by painting them onto cookies.
The mesmerizing timelapses plus the educational quality makes you feel like you're not wasting your time by watching a tiny brush with impeccable attention to detail gracefully smooth over a moist sugar cookie and—oops—it's been an hour of cookie videos. Sorry, I'll get back to work.
Here are some of their finest, most informative confections.
1. The potential Return of the Razr.
2. Chewbacca Mom goes hella viral.
3. Netflix and Disney hook up.
4. Muhammad Ali passes away.
5. Playboy sells the Playboy Mansion, ft. Sexy Twinkie.
6. Philadelphia becomes the first major US city to pass a soda tax.
7. Pokémon GO takes over the world.
8. The anniversary of the Macarena
9. Burger King unveils the Whopperito.
10. Justin Bieber quits Instagram.
11. First commercial flight flies from U.S. to Cuba in more than 50 years.
12. Stranger Things announces Season Two.
13. RIP Headphone Jack.
14. RIP Brangelina.
16. Ken Bone wins the second presidential debate.
17. RIP Vine.