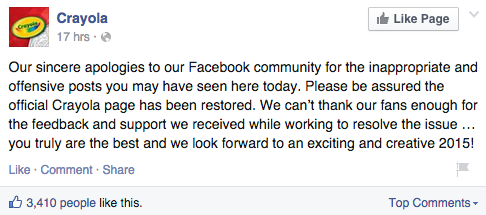 3,410 people loved Crayola being hacked. (via Facebook)
Crayola is a 130-year-old art supplies company with a 99% name-recognition rate among Americans. It has helped raise and foster creativity in seven generations of Americans. Their Crayons have left an indelible, multi-colored mark on what it means to be a child.
Until yesterday, that is, when it inexplicably started posting a bunch of bunch of smutty clickbait links to Facebook, mostly about boobs, crotches and "S33x," whatever that is.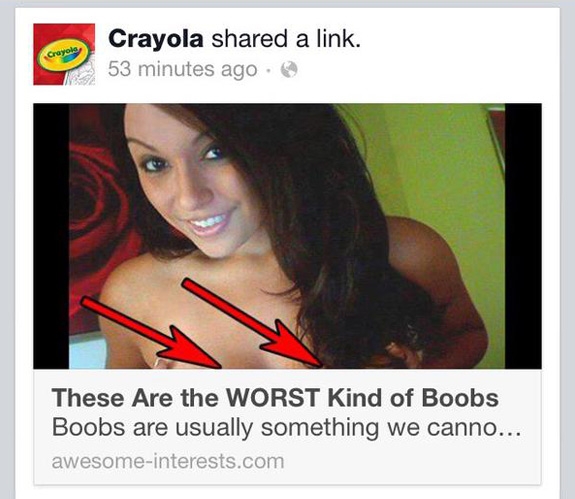 Totally. I HATE boobs with arrows sticking out of them.