A large fish caught in the southern Philippines has also caught the attention of the internet for its special self-expression.
It's trippy to see a fish inked up like a member of Green Day.
This hardcore Rainbow Fish is launching many theories for on how it got all tatted up.
Oddity Central reports that the fisherman "immediately noticed that much of its skin was marked by artistic designs, including what looks like a crest made up of a crown sitting on top of a shield, some letters and intertwining plant leaves."
Philippines news network GMA News shared the photos, and people chimed in with theories of how the tattoo came to be.
One commenter suggested that the fish could be an incarnation of Maui from Moana.
https://giphy.com/gifs/disneymoana-animation-the-rock-l3vRcNnRyNjajSuBi
Or perhaps the fish was in an underwater prison and was celebrating new friendships.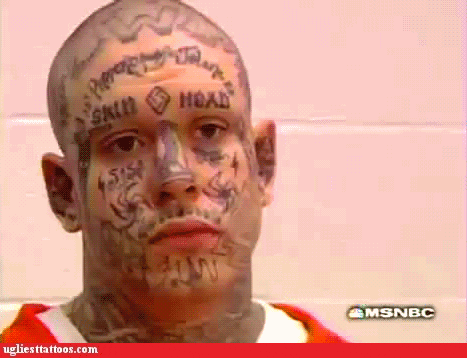 Commenter Steve Clark has the most plausible theory:
This was probably caused by some sort of trash or fabric that had been embedded in the fish's skin and over time imprinted this design onto it. Just a thought.
On the one hand, it's important not to pollute the ocean and to look after wildlife. On the other hand, look how cool this fish is.