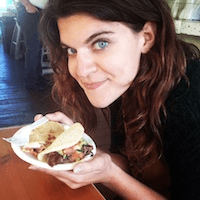 Filed by Kelsey Solywoda

|

Nov 21, 2016 @ 9:51am
If you thought the election would be the only thing dividing your family at Thanksgiving this year, you thought wrong. Reminiscent of the 2015 "The Dress" debacle, a new article of clothing has come to start fights about whether its colors are black and blue or gold and white. Internet, meet "The Flip-Flops."
Much like our current political climate, we are a nation divided.
those flip flops are black and blue no contest

— Daye Jack (@dayejack) November 21, 2016
Just ended a friendship over the black and blue/white and gold flip flops

— Lindsay (@_LindsJustine) November 21, 2016
These infuriating sandals are even causing identity crises for some.
Right I thought the dress was blue and black but I think the flip flops are gold and white and now I'm questioning everything about life 🔫

— Kevin (@thatspeckyguy) November 21, 2016
But hey, at least now you have something to distract your family from fighting about politics over the holidays. Now they can fight about what color these flip-flops are!