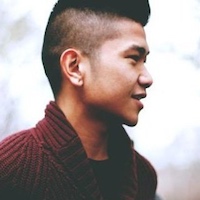 Filed by Keith Estiler

|

May 05, 2016 @ 9:01am
When you think of the gallant folks who serve in the Navy perhaps a fleet of neat, clean, and well-groomed officers come to mind. That primped and polished image of military personnel may shatter (in a good way?) once you feast your eyes on this long-haired, 6'6' Instagram sensation: Royal Norwegian Navy lieutenant, Lasse Matberg.
The 30-year-old naval officer's 100,000 Instagram followers can't get enough of Matberg's rugged yet ravishing looks and it's not hard to see why they compare him to some Norse god.