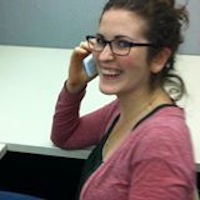 Filed by Shira Danan

|

Dec 09, 2015 @ 12:20pm
It can sometimes seem like Instagram goddesses just wake up wearing adorable miniskirt-and-boots combinations in front of rustic barn doors with lattes in hand. But actually, those perfect tableaus take hours to create, and someone has to click the button over and over and over again to get it right. That someone is often the Instagram Husband, according to this funny video from the writers of The Mystery Hour, a live talk show taped in Springfield, MO. If your passion is getting likes, you better hope your husband likes you enough to risk his life taking photos of you from weird angles.