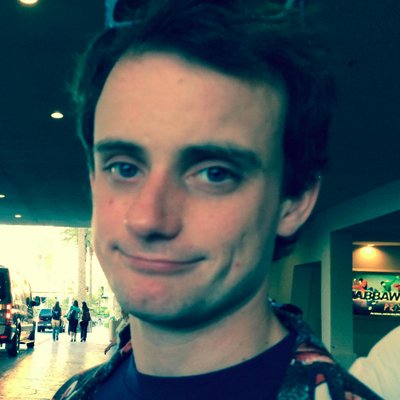 Filed by Johnny McNulty

|

Oct 22, 2016 @ 2:45pm
Spittle-flecked avatar of nutjob conspiracy theories and overall has-been James Woods took a Twitter user, "Abe Doe," to court for saying Woods did cocaine. The user was anonymous but was a known troll/comedian. Woods demanded he be outed and punished. As happens in life, that Twitter user died. Woods interpreted this as a personal victory, and insulted the Twitter user's lawyer for good measure.
The slime who libeled me just dropped his appeal contesting my victorious SLAPP motion. Perennial loser @LisaBloom isn't yapping so much now

— James Woods (@RealJamesWoods) October 21, 2016
Even when given the chance to feign ignorance, Woods declined.
.@LisaBloom Having spent time listening to you, he's no doubt in a better place. Keep losing, dear.

— James Woods (@RealJamesWoods) October 21, 2016
When given the chance to show he wasn't a pale shadow of a real human being, Woods declined.
When the slime who libeled me retained a diet guru (@lisabloom) and a guy who calls himself @Popehat, I felt pretty good about the lawsuit.

— James Woods (@RealJamesWoods) October 21, 2016
You can call me a lot of things, but "diet guru"? And yo, my client tragically died and you are crowing about it? That's a loss? Seek help. https://t.co/LoyZupgml6

— Lisa Bloom (@LisaBloom) October 21, 2016
He also accidentally tagged Lisa Loeb and then tried to parlay it into a date.
Never mind that Woods has done exactly what he sued a random sick man for doing.

It just goes to show: you can be totally clean drug-wise and still be an unparalleled pile of filth in the humanity department. It's a shame James Woods doesn't do cocaine. At least then he might have an excuse. As for Abe Doe (who ran the @abelisted account), check out this post by First Amendment lawyer Ken White (aka @Popehat) about what it was like to help defend him from Woods:
Beneath Abe's acerbic wit was a passion about issues and people, a dogged sense of right and wrong, and a contempt for bullies. We agreed about very little, but I grew to look forward to our exchanges and became quite fond of him. Combined with the fact that he was in the right and the case against him was contemptible thuggery, that made representing him a pleasure.