Jeremy Meeks, the Hot Felon packing piercing blue eyes and an illegal firearm (the latter resulting in a 27 month prison sentence), was freed from prison and is ready to steal your heart.
The hot felon known as Hot Felon (who could have broken out of prison with those sharp, sharp cheekbones) got a modeling contract and manager, and is represented by esteemed agency White Cross Management. Collaborating with a photographer fancier than the Stockton Police Department, Meeks shared his first official headshot, repping the Golden State Warriors, a team as hot as he is.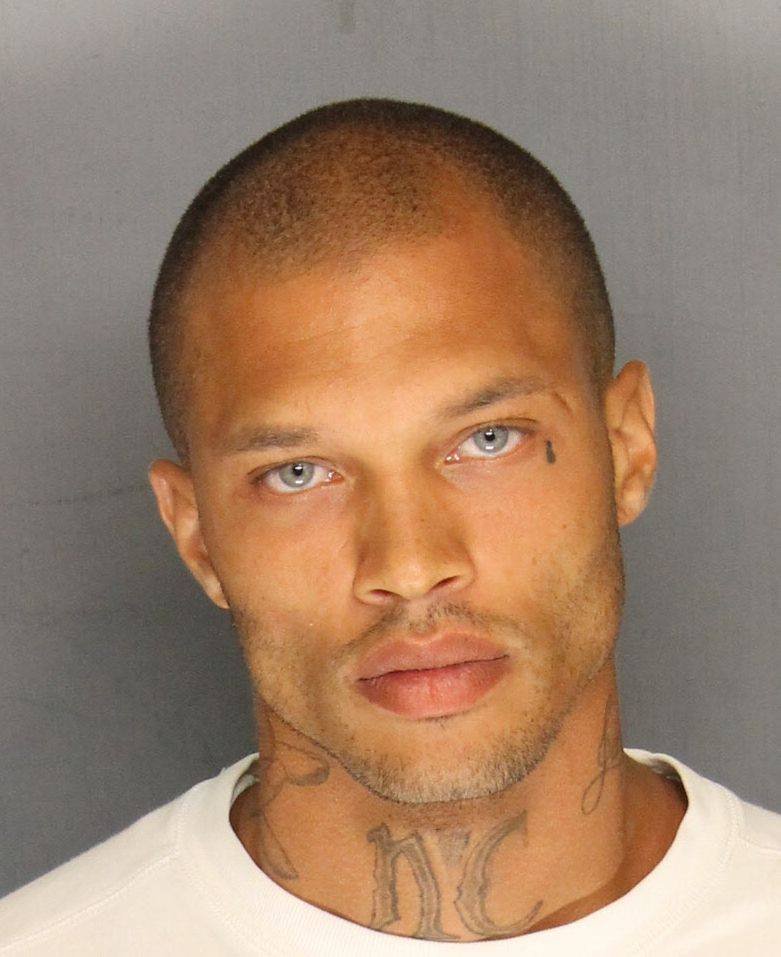 He also shared a glimpse at his body below the chin, which proves that while the criminal justice system is destructive and flawed, it does provide a good workout.
Welcome back, Hot Felon. Keep killing it (but not so much you end up in jail).