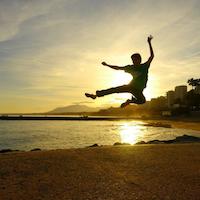 Filed by Mitchell Friedman

|

May 23, 2016 @ 6:15pm
If you're googling Japan's age of consent, maybe you're a professor doing research on global trends in sexuality. Or maybe you met a 20-year-old woman in Tokyo, and you want to see if that relationship's legal or not. Or maybe you're a goddamn pervert. That's certainly what Google thinks of you.
Look at that photo of Dennis from It's Always Sunny in Philadelphia. It's like Google's giving you that skeptical, weirded-out look just for googling that dirty thing you googled. Alternatively, as Dennis is a notorious pervert, it's almost like Google's accusing you of being like him. Least likely is that Dennis is making that face in reference to a way-too-young age of consent.