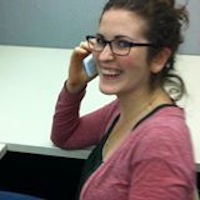 Filed by Shira Danan

|

Sep 24, 2015 @ 6:28pm
Celebrities have started participating in #JustKeepDancing, and some (we) are calling it the new Ice Bucket Challenge. But what is it, exactly? Basically, it's a viral campaign to raise awareness of and money for pediatric cancer.
It all got started back in May, when Ellen Degeneres, noted dancer, do-gooder, and host of The Ellen Show, had Braylon Beam, a 6-year-old cancer patient and twerker, on the show. Braylon uses dancing to make his chemotherapy treatments less of a suckfest and more fun.