When making a joke, it's important you know your audience. Someone who's currently, actively, at-that-very-moment working out at the gym? Usually not in the comedy mindset. Especially if there's any chance they think you're calling their ripped, massive, world champion legs skinny and/or nonexistent.
A tweeter named Allie Rose recently shared her attempt at comedy gone wrong, and let it serve as a warning to us all that friendships can end simply because a joke is too clever. Choose now: jokes or friends.
It began with a Snapchat from a friend.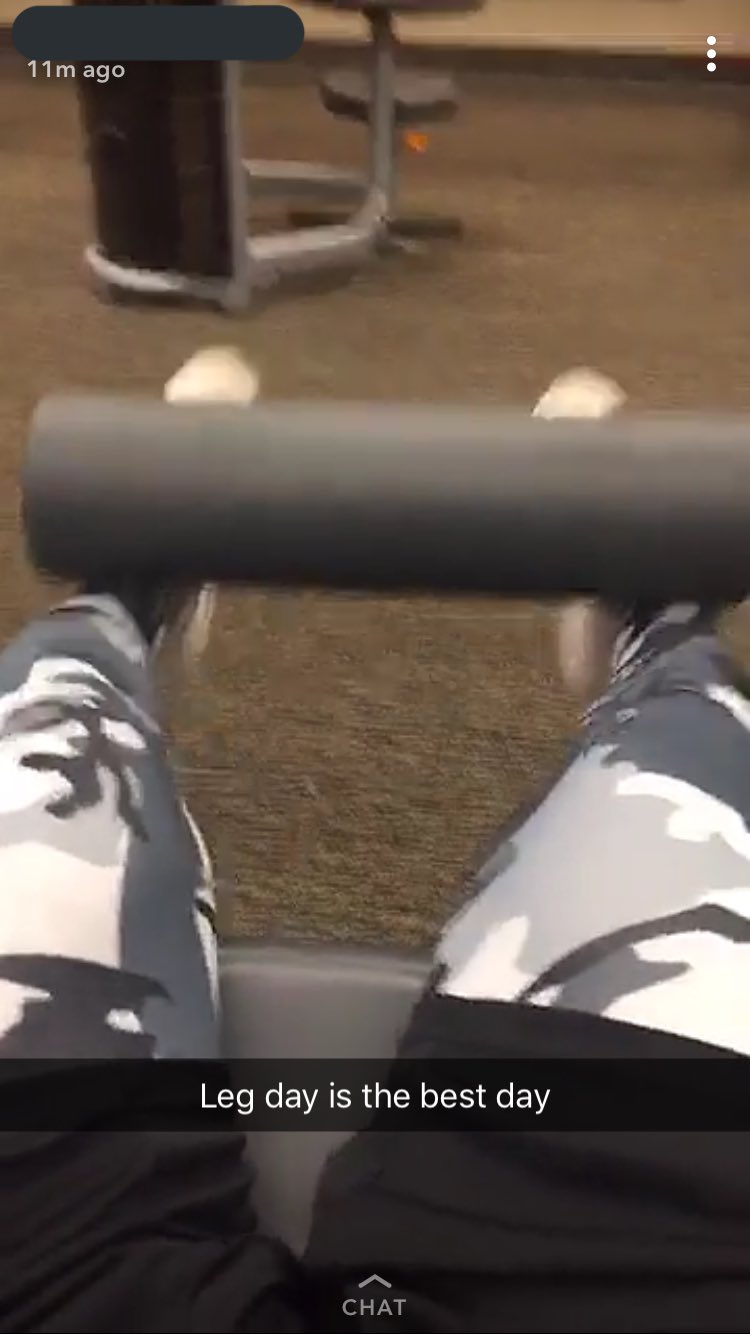 "Leg day is the best day," they wrote. And now see if you can spot the comedy in Allie's response, or if you instantly think she's a cruel, body-shaming monster that you should rant at while pumping iron.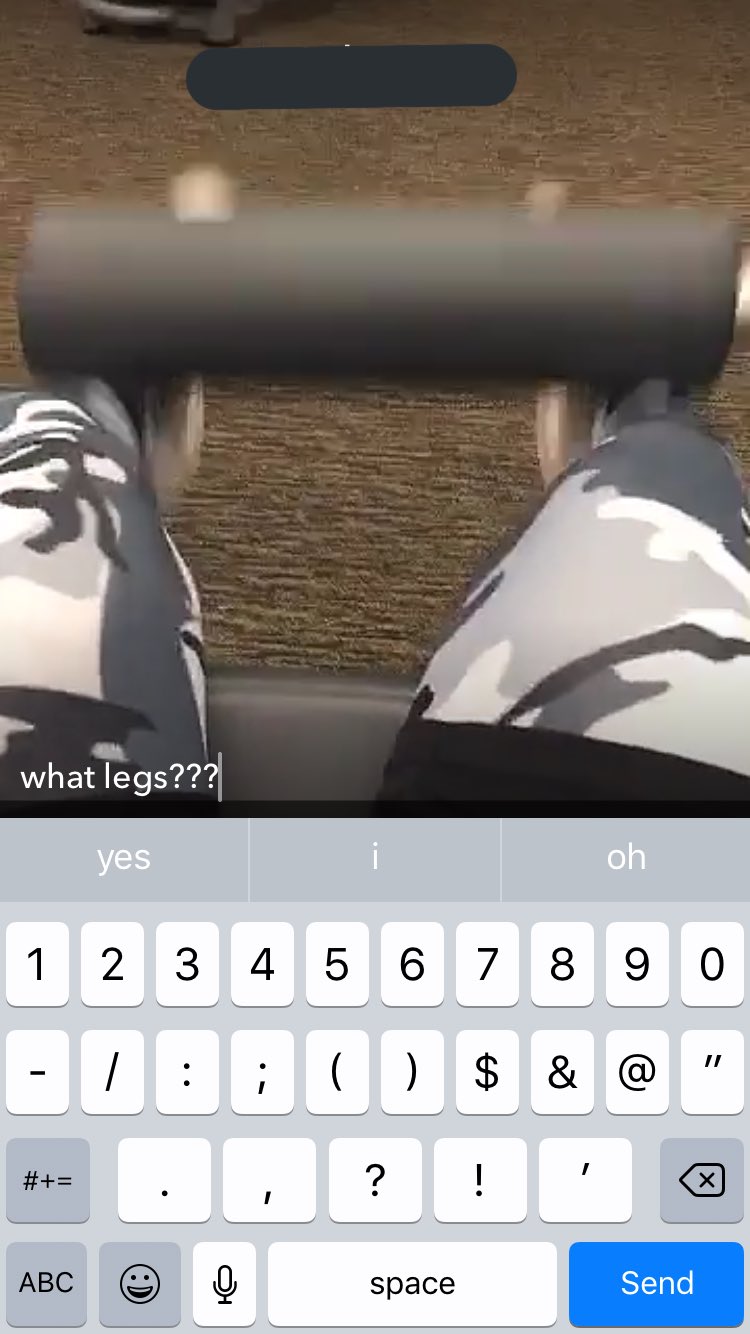 If you don't get it, don't worry. Neither did the workout champ. They responded with fury, and even though it's Snapchat, the internet still lasts forever.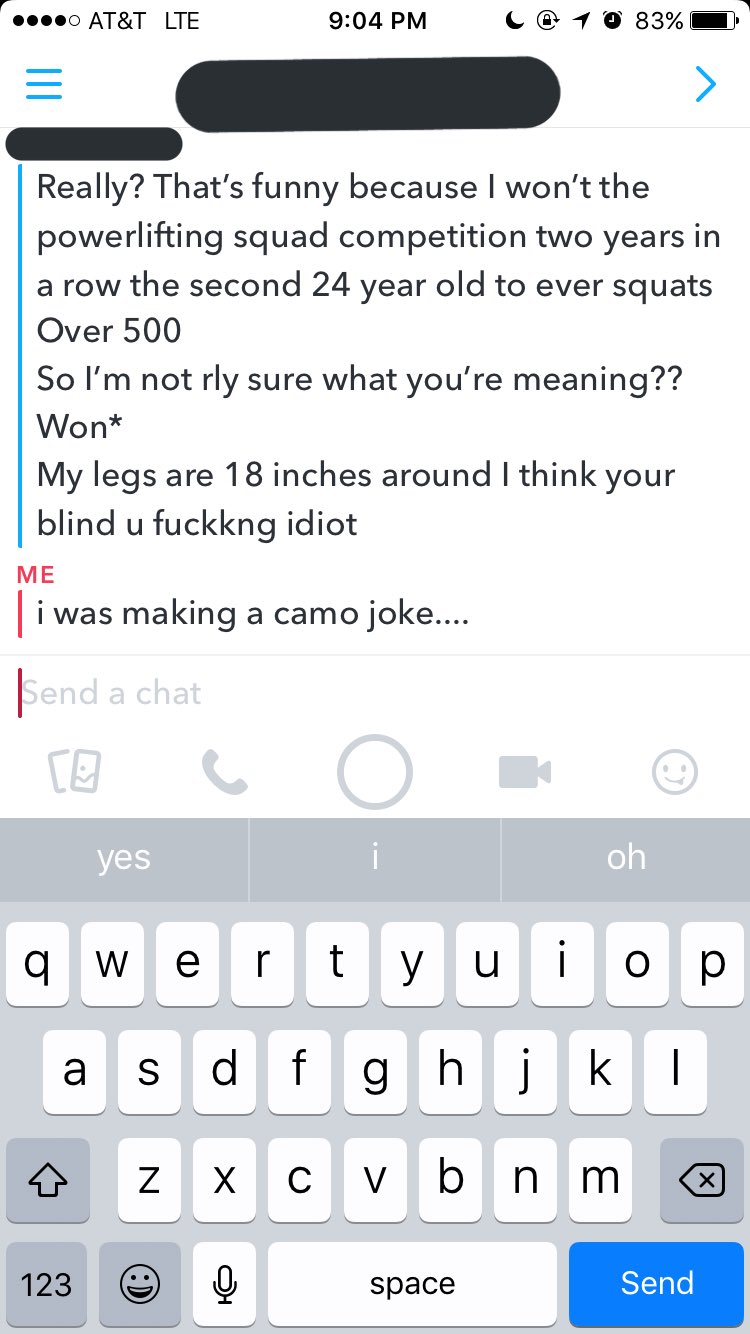 "Really? That's funny because I [won] the power lifting squad competition two years in a row," they wrote, becoming so defensive they tried to kick Allie's head off through cyberspace.
By now maybe you've gotten the joke—a truly masterful riff on the style of pants.
"I was making a camo joke..." she responded.
Then she tweeted the exchange into the viral stratosphere, where it already has over 100,000 retweets and nearly four times as many favorites.
The good people of the internet definitively sided with Allie over the sensitive leg person.
And of course everyone wanted to know how they responded after finding out it was a joke. Probably felt pretty embarrassed and humbled, right? Nah, they just said:
Never, ever joke with people at the gym. They've got too many muscles for comedy.