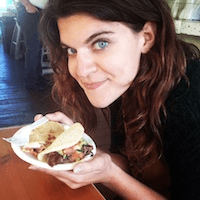 Filed by Kelsey Solywoda

|

Jan 25, 2017 @ 2:43pm
If the last few weeks have taught us anything, it's the importance of human empathy. We've all got to stick together if we are to make it through these trying times. That's why when one little brother heard his big sister expressing her frustrations, he made sure to let her know she wasn't alone.
Teenager Kaley Ramsberger was feeling, well, like a teenager and screamed, "I hate myself!" while alone in her bedroom. A couple minutes later, her little brother slid a note under her door. She tweeted a picture of it because, well, see for yourself.
That's right. It says, "I hate myself too." With three words this boy has caused the internet to laugh and weep at the same time. HUMAN EMPATHY IS ALIVE AND WELL.
http://i.giphy.com/cHR0jEdLUwuaY.gif
Kaley's tweet has pretty much exploded since she posted it on Sunday. To date, it has over 101,000 retweets and over 343,000 likes.
No need to rush out and buy these two an Edible Arrangement with a note containing thoughtful words of encouragement yet, though. After Kaley's tweet went viral, she posted an update showing a video of her and her brother.
"Guys my brother and I are best friends and I love him dearly and he in no way hates himself!!" she wrote. "Thank u for ur concerns."
Phew. That's a relief. So Kaley's brother isn't sad, he just has a killer sense of humor. Rock on, little dude.