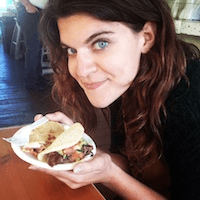 Filed by Kelsey Solywoda

|

Apr 19, 2017 @ 4:11pm
Losing your wallet is one of the worst feelings ever. But once you get past the initial panic and dread of having to replace your license and credit cards, you tend to forget about it and move on. That is, unless a random internet stranger reaches out to you about it 14 years later.
That's what happened to Twitter user Tim Burrows. He was recently contacted by someone he didn't know, a man named Giles, who asked him if he had ever lost his wallet at the UK's Reading music festival.
Been contacted by a man who found my wallet at Reading 2003, took £10 out to buy cider and held an annual drinking competition in my honour pic.twitter.com/1a5YyIbpEx

— timburrows (@timburrows) April 18, 2017
Tim posted screenshots of their conversation over Facebook messenger to Twitter:
Giles explained that some friends of his found Tim's lost wallet at Reading back in 2003, and before handing it into the lost and found, one of them "'burrowed' a 10er" and bought as many White Lightning ciders as he could. The group of friends now hold an annual cider drinking contest which they have named "The Timothy Burrows Challenge."
Giles has apparently been messaging every Timothy Burrows he can find in an effort to track down the one who lost his wallet and unwittingly inspired an annual cider drinking tradition.
Naturally, Twitter is delighted by this story.
@timburrows That should have made your day. I'd

a. Laugh
b. Feel honoured.
c. Buy a cider.
d. Take more care of my wallet.

— Andy (@nwsage66) April 18, 2017
Though, of course, some were skeptical.
I for one am choosing to believe it's real, because what's life if you don't believe that magic can happen? Long live the Timothy Burrows Challenge!