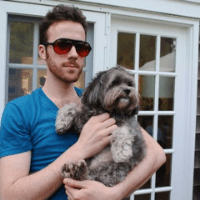 Filed by Miles Klee

|

Dec 03, 2016 @ 12:27pm
Lately, we've heard a lot about how the internet has been divided into various bubbles, with people retreating to whatever echo chamber reinforces their own views and keeps dissenters out. But you can't deny that over time, being online increases your odds of seeing something that challenges everything you thought you knew. Such is the case with this guy and the thing he wrote on a piece of paper. We've never heard any idea expressed as beautifully:
Doesn't this make you want to stand up and start making a difference? I know I'm inspired. Thank you, guy, for writing something on a piece of paper.