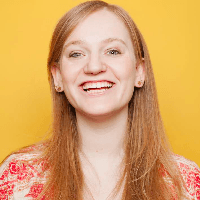 Filed by Orli Matlow

|

May 01, 2017 @ 10:18am
MattyB is a 14-year-old rapper who got people on Twitter telling their girlfriends to stay safe indoors.
Also known as Mathew Morris, the tweenage rapper has a huge social media following and over a billion views, making almost every move an instant meme.
On Saturday, the mini, early era Justin Bieber issued a warning to his followers to keep their girlfriends safe indoors.
@MattyBRaps HID MY GIRLFRIEND NINE-AND-A-HALF HOURS AGO. CAN'T REMEMBER WHERE!!! 😳 Getting worried now. Please advise.

— Benjamin Cook (@benjamin_cook) April 29, 2017
Boyfriends were worried. Even television's Cole Sprouse was afraid.
It was kind of young MattyB to give the woman of the world time to prepare, and Twitter's boyfriends wanted to make sure their significant others were safe.
Other people also heeded to MattyB's warning.
The ever-memeable MattyB's new catchphrase also launched a second meme of similar warnings.
https://twitter.com/ilovejimmy666/status/859047505820037120
Hide your girlfriend... it's time you had the talk about MattyB.
Stay safe out there.