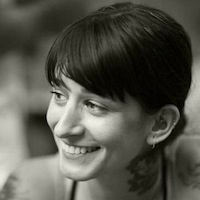 Filed by Jessie Dean Altman

|

Jul 21, 2016 @ 9:53am
On Wednesday, McDonald's momentarily forgot about the general awfulness of humanity and made the mistake of putting an interactive sandwich-building feature called Create Your Taste on their Australian site. They've since changed it, so there's a limit to the ingredients you can choose, and you can no longer name your Taste Creation, but before they did, the peanut gallery was lovin' it. The denizens of the internet created McDonald's sandwiches that were gross, offensive, and racist, and a few that were actually kind of funny.
1. It would be sadder without the cheese, though.