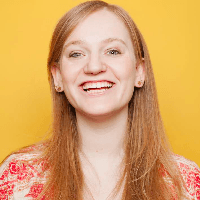 Filed by Orli Matlow

|

Dec 19, 2016 @ 3:56pm
One of the breakout stars of 2016, along with Felicity Jones and neo-Nazis, was the Merriam-Webster Twitter account. The dictionary—yes, dictionary—has been steadily (and savagely!) engaged with the Twitterverse, schooling the Internet just as lexicographers should.
Here are 11 times the Merriam-Webster was the best resource on Twitter.
1. When they made the definition the punchline.
2. When they stood up for LGBTQ rights.
3. When they tried to get Neil Gaiman to calm down.
4. When they plead for change.
'Fascism' is still our #1 lookup.

# of lookups = how we choose our Word of the Year.

There's still time to look something else up.

— Merriam-Webster (@MerriamWebster) November 29, 2016
5. When they straight-up burned Trump after his unpresidented presidential typo.
6. When they burned a whiny hater.
7. And another guy.
8. When they recapped the debates.
To recap: bigly is a real word. Trump said 'big league', which is also a real word. We don't enter 'big league' as an adverb, however.

— Merriam-Webster (@MerriamWebster) October 10, 2016
9. And election night.
📈Top 5 lookups right now, in order: fascism, bigot, nerve-racking, socialism, deplorable #ElectionNight

— Merriam-Webster (@MerriamWebster) November 9, 2016
10. When they chimed in on the great hotdog-sandwich debate.
11. Finally, when they helped you out with cute cats in the midst of the war of the words.