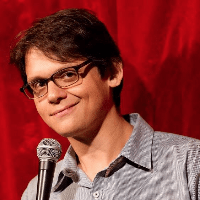 Filed by Matt Nedostup

|

Nov 05, 2015 @ 11:11am
Mike Ryan, a senior entertainment writer at Uproxx, was trying to watch TV and enjoy a peaceful night at home when he suddenly found himself at the center of a penis blitzkrieg. First he was texted one dick pic, then another. Then the dirty messages started coming in. He had no idea what was happening, until he engaged the gentlemen behind the dicks in further conversation.
It turns out some mischevious Tinderella named Carilyn was requesting the pics from men on Tinder and giving them Ryan's number. Of course, as an Internet reporter, Ryan knew it was his duty to live-tweet the whole experience with screenshots. And for that, he is a hero. Here's the entire saga: