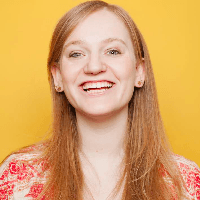 Filed by Orli Matlow

|

Jan 14, 2016 @ 6:00pm
Matthew Santoro, a popular YouTuber with five million followers, released a video more serious than his usual comedic fare, opening up about a physically and emotionally abusive relationship. While he doesn't mention her by name, many have reported that the ex he is speaking about is fellow YouTuber Nicole Arbour, whose "Dear Fat People" video went viral last fall.
Santoro wrote that he initially recorded the video in September and had it listed as private, but recently set it to public by accident, and when his fans began to respond, he kept it as public. In the video, Santoro says through tears, "Domestic violence knows no gender. It happens to men and women. It's sad that we live in a society where people think we're supposed to be quiet about these things, and it's wrong."