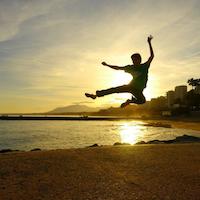 Filed by Mitchell Friedman

|

Nov 16, 2016 @ 9:20am
A 49-year-old software engineer living in Florida has exactly one thing in common with Vice President-elect Mike Pence. His name is also Mike Pence.
In what probably felt great at the time, this other Pence snagged the Twitter handle @MikePence back in 2007. That left the Indiana Governor no choice but to take @Mike_Pence.
Twitter users—not usually known for their carefully-measured fact checking (especially when they're furious over a politician's stance on abortion or global warming)—have been tweeting incessantly and accidentally at the software engineer.
Obviously, tweets like this were meant for @Mike_Pence or @GovPenceIN, but that doesn't make software Mike Pence's mentions any less toxic. Nor does he want to create a new Twitter identity, due to the "trove of valued contacts from [his] professional life" that he's collected on the platform.
Luckily, @MikePence has a good sense of humor, and an even better command of memes. He also likes Office Space.
In case you've deprived yourself of this classic film, the above is a character named Michael Bolton, wondering why he should have to change his name, when its the other Michael Bolton that sucks.
Hard to imagine a better way to play this, Other Mike Pence.
To quote another classic, you are the Pence America needs, but not the one it deserves.