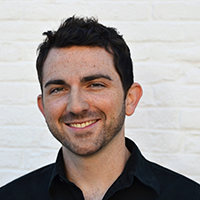 Filed by Chip Dwyer

|

Nov 17, 2015 @ 12:50pm
Oxford Dictionaries has announced their word of the year for 2015, except this time it's not a word. Ten years ago, words such as "sudoku" and "podcast" topped their list. Not bad, as those are two activities that can help you learn. But more recent words may be indicative of how everyone's brains are melting. In 2013, Oxford chose the word "selfie," and last year's word was "vape." If words of the year are any indication of where society is headed, we might be doomed.
This year's word is an emoji. Yes, those little images that have come to dominate text messages and social media posts. Emojis have become such an important part of flirting that some companies have created sexually-charged emojis specifically for that purpose. But this emoji is "Face with Tears of Joy," the innocent, laughing emoji that's safe for the whole family.