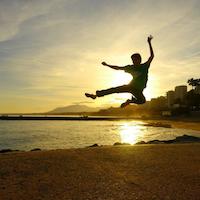 Filed by Mitchell Friedman

|

Aug 04, 2016 @ 4:05pm
Maria Pettersson has forever earned her place in the Western canon of Instagram stars by combining sexy photos with travel photos with a healthy dose of feminist empowerment.
"My story is about strong females in a male dominated environment," says the 32-year-old Ryanair pilot. "Proving that we are just as good as them. Believing in ourselves and keeping a positive attitude towards life."
You could say Maria Pettersson is taking the internet by storm, but then you'd have to slam your ears in an oven door for using that metaphor. But you get it. Cleanse your palette with more photos.