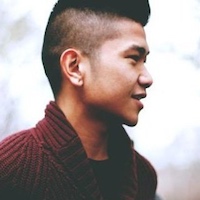 Filed by Keith Estiler

|

Jun 02, 2016 @ 9:35am
Rebels: folks who stick it to the man by constantly challenging the system. Feels like the world has too many of these troublemakers sometimes, but without them, society would just be a cesspool of accepted subliminal messages to subdue the populace, right?
So whether they rob napkins from a chain restaurant or drive a mere three miles per hour above the speed limit, here are 27 (slightly-tame) rebels from Reddit who refuse to comply with the system in their own small, yet still vaguely sinister, ways.
1. Aef1991 turns his object of government surveillance into an act of pure rebellion.
I look away or put my phone face down when an ad comes up before a video or something. Thinking you can force me to watch your shit products.
2. BeIow_the_Heavens unveils a devious solution to those still frustrated with snail mail.