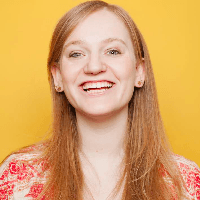 Filed by Orli Matlow

|

Dec 29, 2016 @ 2:20pm
While killing off the Queen seems like a very, very horribly 2016 to do, Her Majesty Queen Elizabeth II is still alive.
People, such as myself (I SCREAMED y'all. I frickin hate Prince Charles), fell for the fake news lie from a very convincing Twitter account with a similar profile picture and handle.
A fake BBC account caused panic in England and on the internet when they insisted on tweeting that Queen Elizabeth is dead. She isn't.
Notice anything fishy?
Now "Queen Elizabeth" is trending on Twitter with over 3,000 people mostly just
Hey everyone sharing news about Queen Elizabeth II, the @BBCNewsUKI account IS NOT REAL.

— Charles Minshew (@charlesminshew) December 29, 2016
Queen Elizabeth I is dead (since 1603).
Queen Elizabeth II is not dead (as of right now, at least).

Everyone good?

— James Koole (@jameskoole) December 29, 2016
Twitter: Queen Elizabeth has died.

Me: She died in 1603, do keep up.

— Will (@WillMcHoebag) December 29, 2016
Reports of Queen Elizabeth II death said to be a hoax

"The reports of my death are greatly exaggerated."
-Mark Twain

— GuruLeaks (@Guruleaks1) December 29, 2016
The fake Beeb's account has already been taken down.
She is immortal. She will live forever.
Yaaaaas, literal Queen.
If she could survive Prince Phillip (The Crown, anyone?), she could survive Father Time.
Long may she reign.