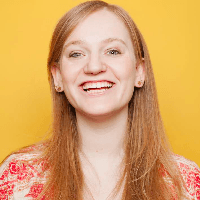 Filed by Orli Matlow

|

Jan 27, 2017 @ 1:12pm
A Twitter user named Anita posted a picture of the backside of a raccoon and, um, people are very titillated and confused.
Forget about what a raccoon is doing a classroom—it's all about that bass.
"I'm losing my mind over these buttcheeks ... this raccoon DUMB thicc," she writes. Using the universal metric for buttcheek quality—proximity to the peach emoji—it appears that this raccoon(!) does have impressive junk in the trunk.
Dayumm.
@Rob_Rod23 @pitysext Daaaamnnn that raccoon fine as hell smh I need to step up my work out routine need my ass phat like that

— D (@dinoraaaaa) January 27, 2017
This raccoon is raising some really challenging questions.
Some people want to yank Twitter's head out of the gutter.
To feel healthy and human again, here's the internet's second favorite butt of the week.