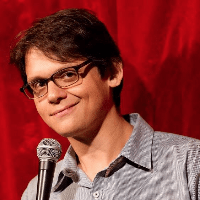 Filed by Matt Nedostup

|

Dec 01, 2015 @ 12:19pm
Internet trolls rely on anonymity—they spread hate speech everywhere they can on the Internet because they know it won't affect them in their personal lives. But a civil rights group in Brazil is changing that with a new ad campaign called "Virtual racism, real consequences," and getting sweet satisfying revenge on racists in the process.
Criola, an organization run by and for Afro-Brazilian women, is turning racist tweets and Facebook posts into giant billboards around Brazil. But the locations aren't random—that's the truly ingenious part. Using geolocation tools, Criola is identifying where the comments were sent from, and putting up the billboards in the neighborhoods of the people who wrote them. Imagine leaving your house and seeing the worst thing you ever wrote printed in giant letters across the street. That's becoming reality for some unlucky Brazilian haters.