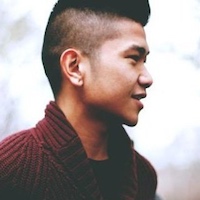 Filed by Keith Estiler

|

Mar 07, 2016 @ 2:57pm
This February, Facebook replaced the OG "like" button with "reaction buttons," so you can let your friends know how you really feel about their posts using six different emojis. However, if you already feel like the latest FB feature is just too darn generic and the six yellow smiley icons don't fully encapsulate your complex human emotions, you're in luck.
There is a new browser extension created by Reaction Packs that lets Facebook users customize their reaction buttons, Mashable reports. The extension—available on Firefox and Google Chrome—allows you to create reaction buttons either using your own images or from a variety of already-built packs created by the company and its users. All you have to do is download the plugin, swap out those boring smiley emojis for customized ones you like, refresh your FB page, and voila! Below are several reaction packs you can choose from.