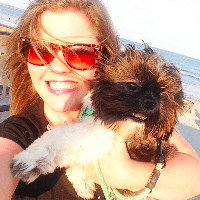 Filed by Missy Baker

|

Nov 09, 2015 @ 4:40pm
Are you getting tired of fighting in the comment sections of YouTube videos of Corgis? Is calling an apple pie a racial slur not giving you the satisfaction it once did? Well, now you can make good on all your idle Internet threats with Rumblr, the terrifying new app that's been dubbed, "Tinder for Fighting."
According to their website, "Rumblr is an app for recreational fighters to find, meet and fight other brawl enthusiasts nearby." This real life Fight Club helps you find strangers to hit, because if you're this angry, you probably don't have any friends.