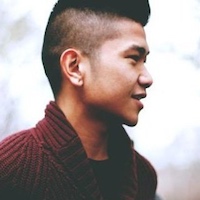 Filed by Keith Estiler

|

Apr 06, 2016 @ 11:54am
This past Monday, Facebook censors stopped a British band called October Drift from announcing a gig because they allegedly used the word "Scunthorpe" in their post. In case you didn't know, Scunthorpe is a small town located in North Lincolnshire, England. It's also a town that has a curse word in its name.
Can't see it? Spell it out: S-CUNT-HORPE. Alrighty, now you see it?
You can curse all you want in your statuses, pages, or comments on Facebook and the social media site will not ban you. However, the site will filter any profane words from showing up if they are written in boosted posts (paid promoted messages sent to folks who aren't fans of a particular page).