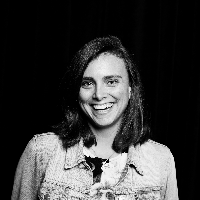 Filed by Catherine LeClair

|

Jan 22, 2017 @ 9:12am
It's been reported dozens of times by now that the crowd for Trump's inauguration looked empty, especially compared to Obama's in 2009, but honestly compared to a grocery store parking lot it still looks pathetic.
But yesterday at a press briefing, White House Press Secretary Sean Spicer refused to admit that was true. "This was the largest audience to ever witness an inauguration, period," Spicer said, according to CNNMoney. And well, that's just not true. Numbers, unlike how good an episode of SNL is, are harder to lie about. Either they're right or they're wrong. While estimating attendance isn't a perfect science, there are widely accepted numbers for inauguration turnouts, and Trump's 900,000 crowd on Friday was lower than Obama's crowd of 1.8 million in 2009, Heavy.com reports. So, Twitter decided that if Spicer was going to set the tone of yelling lies at a group of reporters and calling it "press briefing," then they could come up with some Spicer "facts" of their own. Here are the best make-em-ups of the bunch.