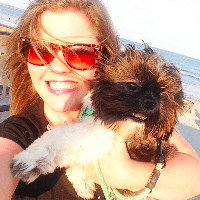 Filed by Missy Baker

|

Dec 07, 2015 @ 5:23pm
2015 is the first year that more people have died from selfies than from shark attacks. To commemorate this milestone, Instagram released their most popular selfies of the year, and it was pretty uneventful. They were mostly just Taylor Swift and her cat. None of the real heroes made the cut. The normal people who went viral accidentally or intentionally for being idiots, geniuses, or some weird mixture of both. So, let's honor these digital pioneers now. Everyone raise a selfie stick to the non-celebrities who risked their lives and totally crushed it with their selfies this year.