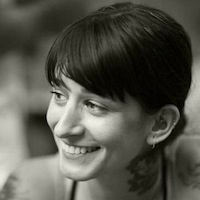 Filed by Jessie Dean Altman

|

Jun 03, 2016 @ 9:47am
Chris Tarantino from Rochester, NY was just your regular, ordinary average FEMA contractor on a business trip when he found himself at the center of a "spider tornado," two words that really shouldn't go together unless as the title of a movie on the Sy Fy channel. Tarantino was in Fort Myers, FL (aka America's Australia) on Thursday to teach the state's emergency workers about social media for disaster response and recovery. So at least he has some experience with disasters and social media.
WARNING: ARACHNOPHOBICS STOP READING NOW.