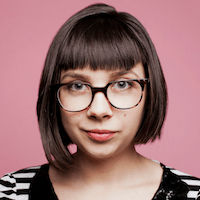 Filed by April Lavalle

|

Jun 03, 2016 @ 9:14am
Vice's "women's experiences" website, Broadly, teamed up with a lowercase v vice site—xHamster—to calculate how many times trans videos were searched, watched, and uploaded in each of the 11 states that are suing the Obama administration for their trans bathroom directive. It turns out, millions of people in those eleven states really do like trans people.
Trans issues have been at the forefront of the news (and probably your Facebook feed) lately, as the nation struggles to agree on bathroom bills, gender identity, and trans rights. After the Obama administration issued a non-biding declaration telling schools to let students use the bathroom that corresponds with their gender identity, the following states filed suit against the Obama administration: Texas, Alabama, Arizona, Georgia, Louisiana, Maine, Oklahoma, Tennessee, Utah, West Virginia, and Wisconsin.